CHIESA DI SAN GIACOMO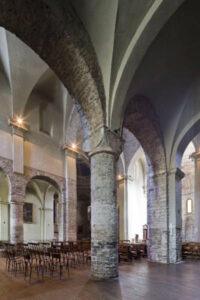 San Giacomo Church is in the centre of Como city, behind the Broletto Palace, between the Cathedral and the Bishop Palace.
The present feature comes from many demolitions and transformations.
It was an important Basilica built around the second half of the 10th century. The origins and the function of San Giacomo, haven't yet been cleared out.
Piazza Guido Grimoldi, 22100 Como CO
Tel:0313312275
www.cattedraledicomo.it