AC BOAT RENTAL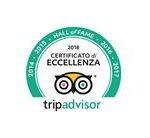 AC BOAT & KAYAK offers beautiful 40HP-100HP boats for 6-7-8 people (driving with or without a license) on the beautiful lakefront in Menaggio, the most strategic starting point to visit the lake. AC BOAT offers to all the clients an exclusive smartphone "Navigation Utility App" for Smartphone. From 2019 offers a Luxury Wooden Classic Boat with Captain.
High quality and reliability are a "must".
Services
From April to October.
Hours 8:00 – 20:00.

AC Boat Rental di Bolgiani M. Cristina
Lungolago Castelli/corner Via Mylius (floating dock),
22017 Menaggio (Co) – Italy
Ph: (+39) 345 9010694
Lungolago Castelli – Menaggio
Tel: +39.3459010694
www.acboatrentals.com
www.acboatlimoservice.com
acboat@hotmail.it