CANTIERE MOSTES FAGGETO LARIO
Boat rental open every day.
We are able to offer to our customers the services that are gradually evolving with the requests that we receive.
It is gratifying for us to please the customer by making him happy to spend a pleasant pastime on Lake Como, which changes colors and shades from month to month.
An excursion on our pleasure boats with driver is suitable for weddings, aperitifs on board, picnics, group tours and could also be an excellent gift for special occasions. As an alternative it's possible to choose a boat on rent where the customer will lead it by choosing the favorite destinations with the support of our staff.
The Mostes Shipyard is pleased to offer the following services:
– boats rental without request of nautical license 40hp equipped with sun cover for sightseeing in complete autonomy on Lake Como.
– boats rental with request of nautical license 150hp and 250hp equipped with sun cover to spend a wonderful day on Lake Como.
– open boat self-drive with request of nautical license or rent with driver 250hp (see in Services – self-drive boats rental model 800) equipped with sun cover
– do You want a complete and exclusive service? Rent a boat with driver on a vintage Venetian boat-limousine
– on the boats on rent with nautical license requested it's possible, on request, to have fun practicing water skiing or wakeboarding (no additional cost)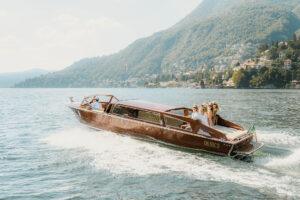 Vintage Venetian Limousine with driver.
Limousine boat available with all the comforts for a pleasant trip on the lake or even for transfers.
In addition to the Yacht Charter business, the owners are inheritors of an ancient shipbuilding tradition: the renowned Cantiere Mostes build and design valuable pleasure and racing boats.
Services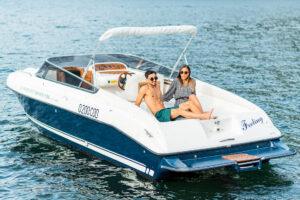 Boat rental open every day from 7 April to 30 September from 9.00 to 12.00 and from 13.30 to 18.30.
Tel +39 031 309844
Via alle Rive 19 – Faggeto LarioTel:3463104529
www.mostes-faggeto.com
info@mostes-faggeto.com