Madesimo Wellness & Spa and the Madesimo indoor ice rink
Madesimo Wellness & Spa and the Madesimo indoor ice rink are two brand new structures designed and built with the aim of implementing the tourist offer of the splendid resort and tourism which is Madesimo, while offering complementary services to skiing. it is also to offer vacationers, hotel operators and not just an additional operational tool to extend the tourist season by fully catalyzing a new slice of the tourist market, summer sports tourism.
Madesimo Wellness & Spa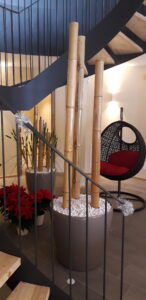 To access the wellness area it is necessary to have a bathrobe, slippers and swimsuit with you. Those who wish can rent them directly at the Madesimo wellness reception. It is possible to independently choose the wellness path to undertake. At the entrance to the wellness area, our assistants are available to advise you on how to best use the saunas, relaxation rooms, steam baths. The structure is presented with great attention to details.
In the medium term, the objective of completing the path of the services offered to the users in fact, the property is currently engaged in the design preparation of the new urban furniture outside the wellness area, of the new massage and facial treatment room as well as in the identification of an area, outdoors, for the positioning of the new whirlpools.
Ice rink
The community of Madesimo, thanks to its historical identity for winter sports, has, after the redevelopment of the ski area, also thought about the redevelopment of the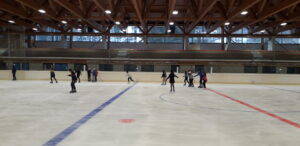 historic skating rink in a modern version. The specificity of the regulatory dimensions of the Madesimo indoor skating rink (60 m x 30 m) allow the structure to host national level competitions and international level ice specialities. For all users, the skate rental service and teaching for skating courses are guaranteed.
The summer version of sports hall and public entertainment guarantees hospitality to 750 people offering the possibility to managers, operators who want to propose themselves, to the Madesimo Tourist Consortium, to organize concerts, exhibitions, conferences, summer camps and volleyball, soccer and motor sports activities generally. The facility is technically capable of hosting summer ice retreats as well.
The Madesimo Sports Center also offers a Bar Pizzeria service, a Squash court and a Fitness gym. The facilities, owned by the municipality, are managed by the Madesimo Hockey Amateur Sports Association, which operates on a non-profit basis.
Tel. +39 335 133 3813
Email: hockeymadesimo@libero.it