Sentiero Delle Espressioni : Above the village of Schignano, in the heart of Valle d'Intelvi, there is a path with steep and gentle stretches leading to the top of the Mount Comana, where the view on the Lake Como is amazing.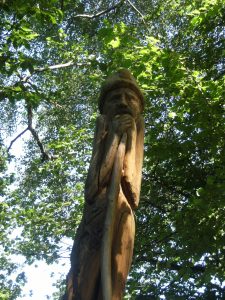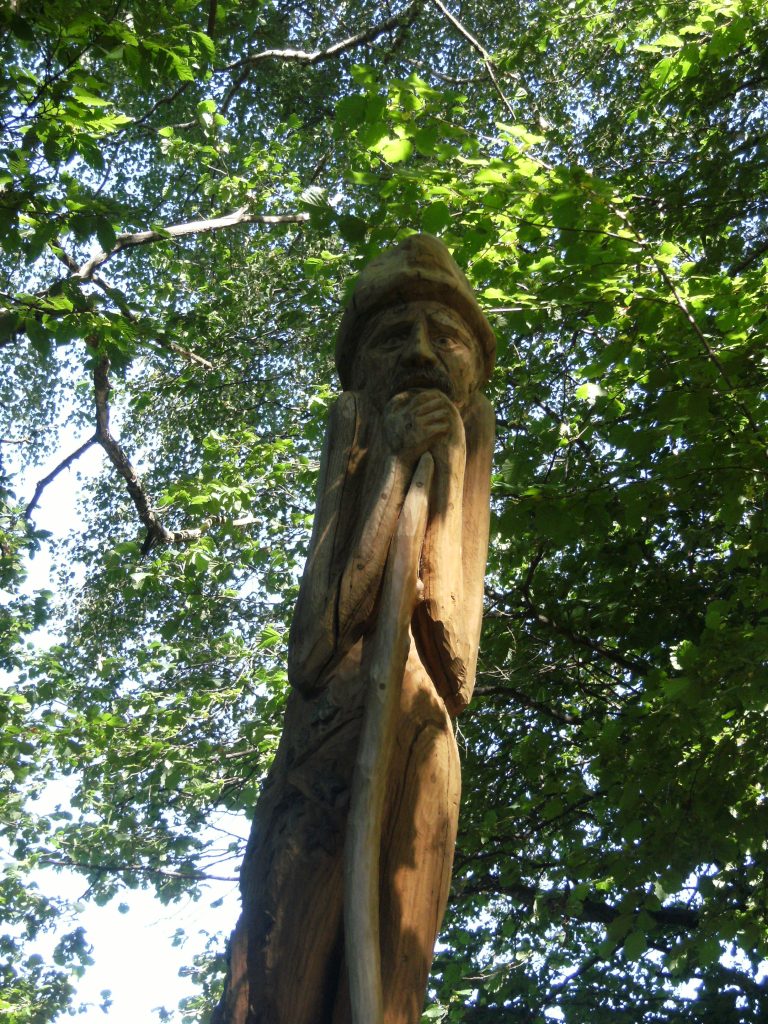 The trail has a unique feature, scattered here and there on the way there are wooden statues, masks, carved animals made by experts who make the path fairytale.
A big owl sees the people in all its majesty, a strange old man, who looks like a gnome, holding a long blade could indicate the point where a old treasure is hidden, a lady of the past holding in her arms a baby, a huge basket of bread reminding to Cappuccetto Rosso (Little Red Riding Hood)
Look around … maybe you can see the wolf… Huge hands, birds and many other statues, "secret in my mind", are waiting you on the "Sentiero delle Espressioni" (Path of Expressions).
The departure is from the fraction of Perla above Schignano.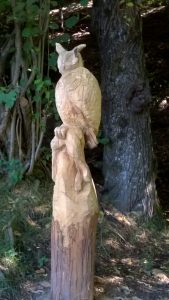 At the end of the road you can park your car and start walking, there are two paths, one steeper and faster, and the other longer and more viable even with off-road motorcycles and small jeeps, upon payment of the permission to use them to be paid in Schignano in one of the rooms.
Both paths in about 20 minutes / half an hour will take you to the first stop of the trail, if you go up by off-road motorcycle you are able to arrive directly to the half part of the trail where you will find a farm.
There is also the possibility to be accompanied by jeep from the locals upon reservation.