CHIOSTRINO OF SANT'EUFEMIA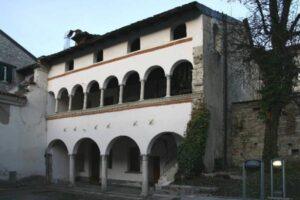 The chiostrino of Sant' Eufemia rises on the back of the area once occupied from the homonym convent, suppressed in the 1785.
It constitutes the only portion survivor of a palace of ownership of the family Lambertenghi, then sold to the beginning of the 1600.
In the last years the space has entertained exposures of contemporary art.
via Piazzolo Terragni 4
Tel:0039.3454502969
www.artificiocomo.it
organizzazioneartificio@gmail.com